Oliver Reed
A while ago I was watching a documentary I hadn't seen before (https://www.youtube.com/watch?v=vD16TVS8fXA for those who are interested), and I was reminded of maybe seven or eight years prior to this when I stumbled upon a documentary in my university library called 'The Real Oliver Reed', from after he died. By the end of it I remember I was in tears. I had no idea really who Oliver Reed was before that point; I don't even know to this day why I found it so moving. He would tell such great stories, recount his adventures and pranks with wit, charm and sincerity; and on screen similarly he had a great truth, great charisma, great realness.
'Orson Welles told me once: if in doubt, do nothing. Which is quite an easy philosophy for most actors to follow, because most of us are full of doubt." – Oliver Reed
Ironically at the time, my own self-doubt required action. But most of all at that point (for various reasons you might know if you know me) I needed something to tell me that you have to be true, regardless of convention, and somehow something resonated from this most bizarre of sources. It was the right thing at the right time.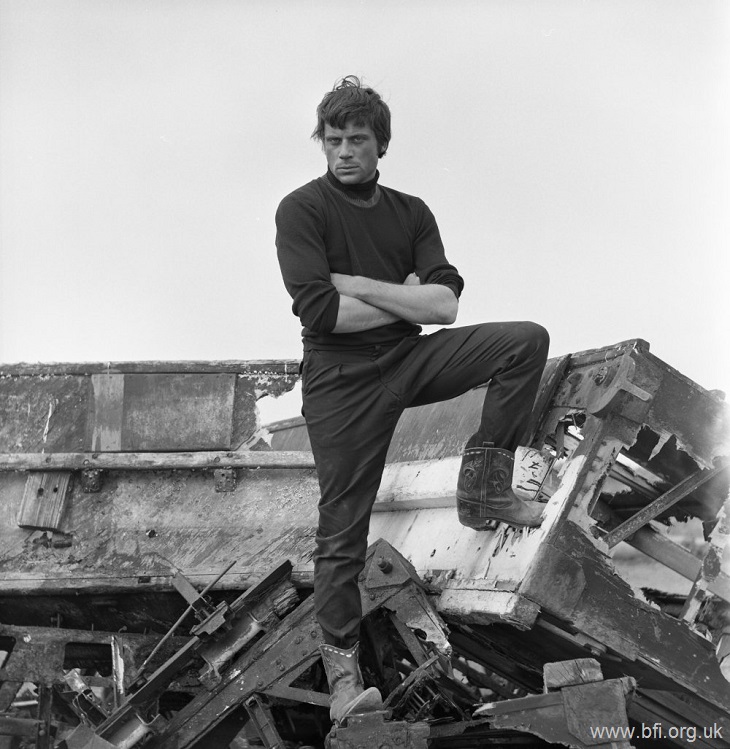 "Bullshit them that you can ride a horse, and that you can swordfight, and then you've got it made as an actor" – Oliver Reed
Today I still have a great warmth for Reed when I see him talk and joke, even if one doesn't agree with absolutely everything he said or did. Ken Russell once said "everything is a game to Oliver – which must be played in deadly earnest and to the end." He seemed to take his work seriously, but not himself: a sound principle, though Reed's infamous alcoholism and untimely death is perhaps also a lesson in underlying insecurities and the consequences of the crutches we use to steady them. It is clear there was a complexity; a game he played with himself and his masks, muddled with the candour and sincerity in his character.
There is another clip I enjoy watching – he sits, sober and erudite, with Sir Richard Attenborough and John Thaw, and talks with that realness about life, and acting, and how he learnt from everyone he met, everything he saw and did. Really being open, really seeing the world and people. He has a story for everything; an outrageous mischief; a comment that is never put-on or pretentious (unless playful). I watch him, sending Attenborough and Thaw into hysterics, with the additional sadness that none of these people are still with us, and somehow there now seems very few people with Reed's realness, his lack of superficial stardust and yet his almost magical ability to hold a room in thrall.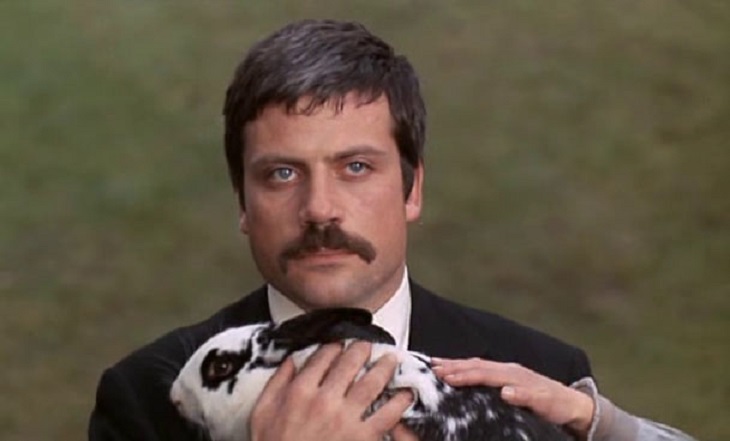 The quote that is on his grave, "He made the air move", is something that often comes back to me when I'm learning or thinking about something – that powerful stillness where the inner monologue is so resonant. His work might not have been recognised with awards and accolades, but there is something definitely tangible to take from him; how, despite notoriety off-screen for an alcoholic 'half-life', there was always a wonderful fullness in his sober, still, on-screen moments. It is those moments, on stage, screen and in life, where we don't need to be acting or motioning vivaciously, but in which what is real will be clear as long as it comes from a place of truth – that really is the thing, in our struggles and everyday performance, that we forget all too easily.
I did a drawing of Reed as Athos (The Three Musketeers), if you haven't seen it, with a little story – and Tom Burke of course gives another very true and engaging portrayal of the same character.